Amvic Joins The ICFMA
The Insulating Concrete Forms Manufacturers Association (ICFMA) announced the addition of a new primary member, Amvic Inc. Amvic brings more than 25 years of experience and innovation in the Insulating Concrete Formwork industry, and a commitment to excellence by offering a versatile ICF system to build exceptionally energy-efficient, sustainable, healthy and environmentally friendly structures. Amvic is a long-standing manufacturer of ICFs and other related construction products. The ICFMA stated that adding another ICF advocate with years of industry knowledge and experience will increase the industry's ability to further share this technology with the North American market.

Airlite Plastics Co. – Fox Blocks ICF joins Well Made Here
Fox Blocks by Airlite Plastics Co. announced a partnership with Bien fait ici / Well Made Here. Well Made Here is committed to quality housing and encourages the purchase of quality building materials and other items manufactured in Canada and intended for the residential market. Airlite Plastics, an American company headquartered in Omaha, Nebraska, is better known under its flagship brand Fox Blocks, which operates four plants in Canada. In 2006, after 20 years of producing all brands of ICFs, Airlite Plastics introduced the Fox Blocks ICF brand as the latest generation of Insulated Concrete Form available from the manufacturer to the market. 
CFA Drives Workforce Development
The Concrete Foundations Association (CFA) completed a national campaign designed to promote workforce development and career opportunities in the concrete construction industry. CFA worked with Viewpoint, a unique educational platform, to develop the campaign. For almost two decades the development team behind ViewPoint, with host Dennis Quaid, has been identifying key topics and issues found throughout the corporate and organizational landscape that can be elevated to public awareness. Through a distribution model for Public Television, features are seen across the breadth of the U.S. television market.  
Foam Holdings Purchases Amvic
Foam Holdings Inc., which makes and distributes expanded polystyrene (EPS), expanded polypropylene, and Arcel brand foam products, has made two new acquisitions. The acquisitions are Amvic, a Toronto-based manufacturer of (EPS) insulated concrete forms and construction and insulation products, and Concrete Block Insulating Systems Inc. (CBIS), a maker of EPS preformed concrete block systems and insulated containers headquartered in Brookfield, Massachusetts. Foam Holdings is headquartered in Nashville, Tennessee, and is owned by private equity firm Wynnchurch Capital L.P.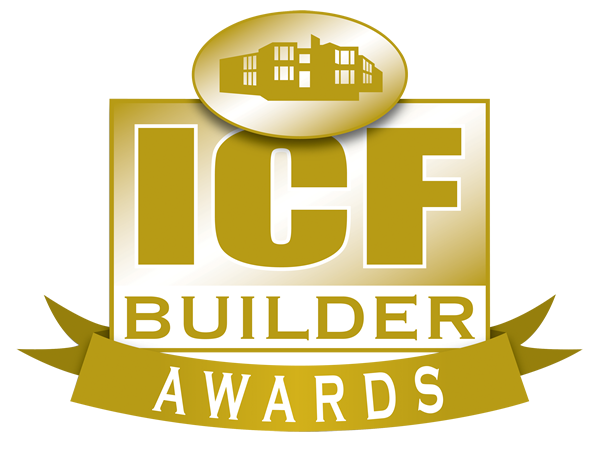 2023 ICF Builder Awards
ICF Builder Magazine will hold its 18th Annual ICF Builder Awards, Wednesday, January 18 at 5 pm, to honor the winners of this year's 2023 ICF Builder and People's Choice Awards. To attend you must RSVP at www.icfmag.com/builder-award-rsvp before the event.