If you have ever thought about restructuring or completely overhauling your business model and method, now is the time to do it.
In this issue, I begin a series of columns that focus on best business practices. I will outline strategies for building your bottom line as well as how to prepare your company for the return of a robust economy in the coming years. 
If you have ever thought about restructuring, re-aligning or completely overhauling your business model and method, now is the time to do it. 
Do it now, while there is time to implement new systems without the burden of overloaded work schedules. Do it now, so that you will be properly capitalized and organized and be able to take full advantage of the next swing in the economy. It will come. It always has and always will as long as we remain a free, capitalistic society. It may take a little longer than usual since this is not your typical recession/recovery cycle, but it will come.
While attending the ICFA Expo in Orlando, Fla., I met a lot of folks telling me that they were doing okay as far as their workloads were concerned, but that they could certainly use another job or two. Well, it didn't take a crystal ball to see what they really meant. They had some work but tomorrow's promise was uncertain at best.
As contractors we are often caught up in the hype of marketing agencies, of advertisers that promise to deliver hundreds of new customers. We have even fallen victims to ourselves, believing that we don't have to market because we have plenty of satisfied customers and word of mouth is the best advertising we have.
Let me set the record straight: While word of mouth is important in a "strong economy" when clients are searching for you, in a down economy (the term I like instead of recession) you need to be out on the street shaking every hand and greeting every potential customer that crosses your path.
At the conference, it became very clear to me that many need to focus on what I have come to term as "Soul to Sole" marketing.
The "Soul" part of the statement is, digging deep into your soul and discovering why it is that you got into this business in the first place. I hope it is because you believe that by building with ICFs, you are providing something of substantial value to the owner. You create a safe, warm place for families and businesses to grow and live, a place sheltered from the disasters that have ravaged many areas recently, such as fires, hurricanes, tornados and even explosions. 
Second, I hope you love what you do and consider it a blessing that you can go out every day and enjoy what you are good at, and that it pays your bills. That truly is a blessing. 
The "Sole" part of the statement refers to getting back to the basics of pounding the pavement for new business. Good business requires basic, old-fashioned networking. It requires face-to-face meetings and person-to-person relationships. 
Here are four rules of "Soul to Soul" Marketing that will help provide a backlog of projects well in the future. 
Rule No. 1: Never leave your office or home without business cards in your pocket or purse. Every person you meet is a potential client. You never know when that chance meeting will turn into a lead. Let me share two quick illustrations:
While attending the ICFA Conference, I had the opportunity to meet an individual with a unique skill set. After a brief conversation, rushed by the schedule of an upcoming lecture, I asked for her business card so I could phone her and discuss possibly hiring her. She replied, "Oh, I don't have one with me, but I will bring it to you later today." After twice more asking for her card she finally responded with, "I have your email, I will email you my contact information later." How confident do you think I was that she would follow up? More importantly, do I really want someone so unorganized to represent my new venture? While I know she is good at what she does, the image portrayed was less than exciting.
After my lecture, a group of gentlemen approached me that are business owners in my area and are interested in ICF construction. We exchanged information—business cards—and agreed to contact one another this week and schedule a meeting to discuss future opportunities.
In addition to cards, always have a company brochure available to hand out. (If you don't have one, get one!) Always make sure that you follow up when you receive or give out a piece of literature or a business card. It doesn't need to be a three page handwritten letter, but you do need to send an email saying "thanks for the time" or "it was a pleasure visiting with you." I have a couple boxes of thank you cards with my company logo printed on them. I simply add a short handwritten note to say thanks.
Rule No. 2: Visit areas where potential customers congregate. Make it a habit to target areas where new opportunities might exist. For example, if there is a new industrial park in the area, chances are that there will be multiple buildings built in the future. Stop by the site when you see some activity there. You never know when the decision maker will be present. This would be a good time to make sure you have business cards and brochures readily available. If you don't get to the decision maker that first visit, don't be afraid to ask who that person is, or who to contact for further information. Don't settle for "he or she is not here." Be aggressive; your competition will be.
Rule No. 3: Set aside time each week to do a little "Soul to Sole Marketing." Perhaps you might choose a particular group of potential clients each week that you want to focus on. One week you might want to focus on commercial developers, and the next week you might choose real estate firms or residential developers. Prepare in advance. Know what that client does, and be prepared to show them how you and your company can provide them a benefit. 
Whatever your mix of potential business targets is, be organized and methodical in your approach. Be prepared to discuss something of importance to the target client. Avoid casual chit chat as their time is as valuable as yours.
Rule No. 4: Review areas where you have been successful previously. If you have had a good success rate with commercial developers, then create a list of all the commercial developers in the area and break them down by size or project type or some sort of categorization that is relevant to you. Then focus on those companies first. That's where you have been successful in the past and there is no reason why that sector should not provide continued success. You can use this "target focus" approach as frequently throughout the month as you like, but don't forget to run all the internet leads and other source leads you receive. 
When visiting your target clients and when you encounter a chance meeting on the street, remember to smile, shake hands firmly and with assurance; not arrogance, but assurance. Try to be the aggressor by reaching to shake their hand first. The shake then becomes an offer or invitation to engage in conversation. Look directly in the other person's eyes; it gives them a feeling that you are comfortable with what you're speaking of as well as it creates a level of trust. I can't tell you how annoying it is to me to be talking with someone regarding important information, particularly numbers, and they're looking at the floor or the ceiling or even outside. Be firm and confident in all your meetings and greetings. Be attentive to what's being said and most of all, be respectful.
Finally, if time is somewhat limited for you to do the canvassing work, hire a part-time college student from the construction management course at your local college or university. I have a retired contractor from my church that I pay occasionally to go out and canvass certain areas and prepare a brief report for me. I sometimes have him go to the courthouse and research data to tell me who is closing real estate deals in the area. Having this seasoned gentleman out there representing my company is priceless. All it cost me is gas, business cards, brochures, an occasional lunch and $9.50 an hour. What a bargain! My lead generation potential is 50% higher when Ken is on the street. If we close 10%, that's potentially 5 new projects. Only one new project would pay for his expenses and then some.
In an economy where uncertainty is the daily norm, be certain in your approach to generating new leads and business. While brochures, business cards, news print and media advertising are important, nothing takes the place of a warm hand shake and a kind greeting with a smile.
Be deliberate and diligent. Be personal and professional. And most of all be out there and do a little "Soul to Sole Marketing". You never know where the next handshake will lead you.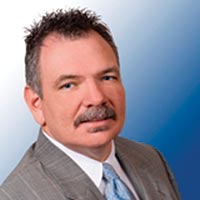 Randy Wilkerson
A principal with Sustainable Building Strategies, LLC and Concrete Building Systems, LLC. If you have a business question that you would like answered, or for assistance in growing your ICF business, email him at sustainablebuildingstrategies@gmail.com.