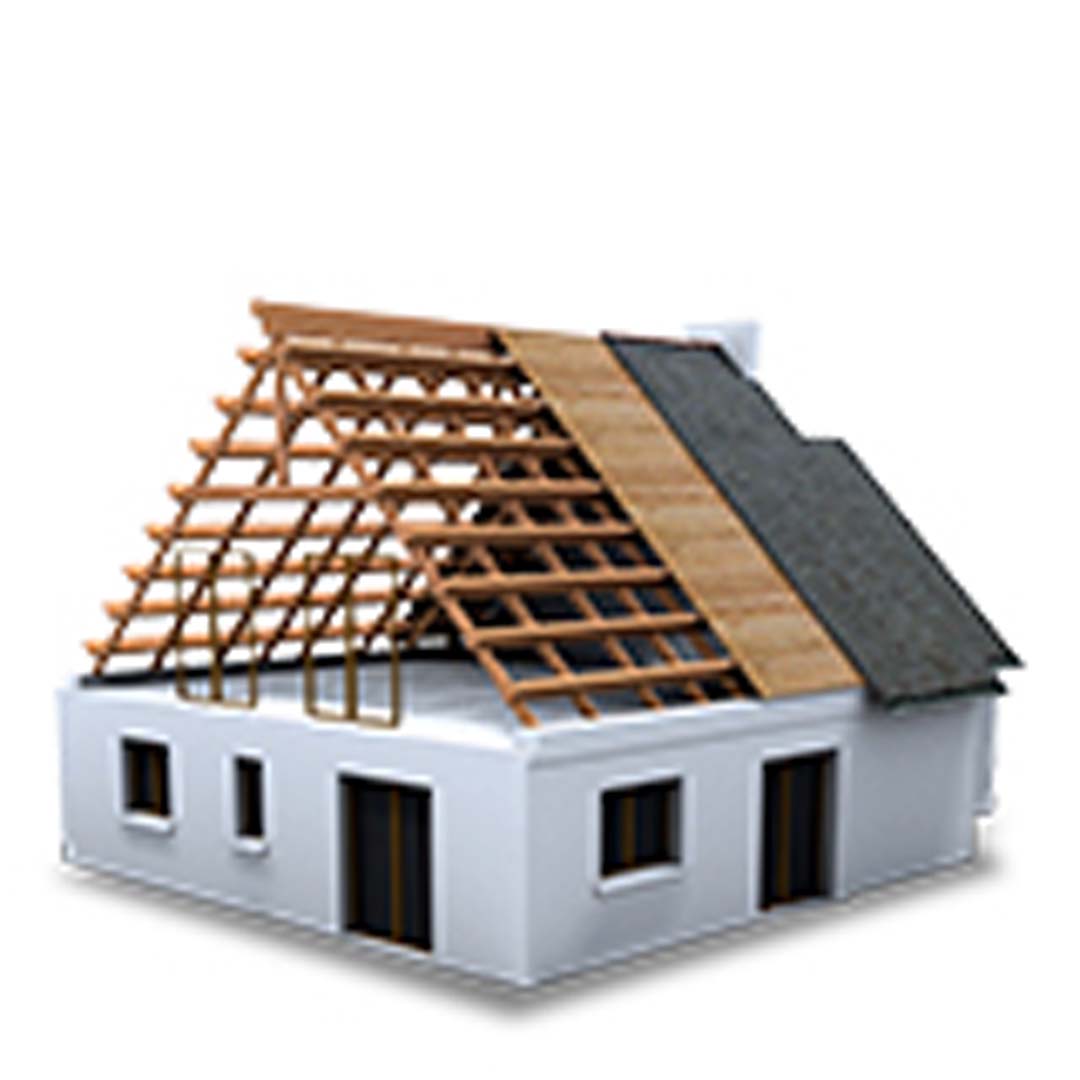 BuildBlock Building Systems LLC, has announced that their insulating concrete forms have been approved by the ICC Evaluation Service (ICC-ES).
The ICC-ES evaluation report proves that the blocks meet code requirements in most areas of the United States. Building officials, architects, contractors, specifiers, designers and others use the report in approving the ICFs for construction projects.
"This is the most significant development to date in regard to the advancement of our company," said BuildBlock CEO Mike Garrett. "This opens the entire field for commercial applications with our
products." 
The ICC report No. 1911 can be viewed online at www.icc-es.org. BuildBlock also recently received CCMC approval (Report No. 13283-R) confirming Canadian code compliance as well as MEA 293-07-M stating product acceptance by the City of New York. 
All evaluation reports and more information about BuildBlock Insulating Concrete Forms can be found at www.buildblock.com. 
Greenblock Worldwide Corporation has launched a new online ordering system that allows customers to view, price, and order Greenblock ICFs 24 hours a day.
"Greenblock Online was created for the convenience of our customers," says Steve Reiter, vice president of marketing. "They can just go to our website and with a few easy steps they can get pricing, configure their truckload and place their order online, without having to speak with anyone or wait for a freight quote", he continues. 
Greenblock customers can go to www.greenblock.com and follow the "Online Store" link. The first ten users of the site will receive a 50% freight discount. For further information contact Lisa Savoy at (800) 216-1820 ext. 213, or email her at lsavoy@greenblock.com.
IntegraSpec ICF has signed agreements with two EPS manufacturing plants in the United States to begin molding their patented insulating concrete forms. The plants, located near Reno, Nev. and Decatur, Ala. brings the number of IntegraSpec manufacturing facilities to six.
"The increased demand for IntegraSpec ICF products in the Southeast has been steadily increasing over the past decade," says Michel Philippe, president of the company "Uncertain weather patterns, combined with an increasing awareness of the benefits of insulating concrete forms were dominating factors in our expansion decisions."
Molding in Alabama will be done by Expanded Foam Products Corp. (EFP),
and will dramatically lower the cost of delivering the form to Mexico, Central America, South America, and the Caribbean. Philippe notes that a 40' container can hold 5,000 sq. ft. of IntegraSpec forms because they ship flat. 
The Nevada facility is operated by ACH Foam Technologies.
"Our Kansas City facility was our most western location," says Philippe. "McCarran, Nevada now increases our competitiveness."
The other facilities are located in Plymouth, Wis.; Kansas City, Kan., Uxbridge, Mass.; and Kingston, Ontario.
The Portland Cement Association (PCA) has developed a new prescriptive method for residential concrete walls, including ICFs.
The new standard, PCA 100-07, makes it easier for code officials to understand how ICFs meet building requirements for detached one- and two-family dwellings. 
Titled "Prescriptive Method for Design and Construction of Residential Concrete Walls," it was developed utilizing American National Standards Institute (ANSI) approved processes.
"The previous prescriptive method included in the International Code Council (ICC) International Residential Code were not developed via an ANSI accredited standards development process and thus not consistent with the ICC policy for referenced standards," said Steve Szoke, PCA's director of code and standards. 
PCA 100-07 is based on the requirements of ASCE 7-05, "Minimum Design Loads for Buildings and Other Structures," ACI 318-05, "Building Code Requirements for Structural Concrete," and tests results.
PCA anticipates that the standard will be referenced in the 2009 edition of the "International Residential Code for One- and Two-Family Dwellings (IRC)," and is expected to be available from PCA by the end of the year.
Reward Manufacturing in Southeast
In October, Reward Wall Systems began manufacturing their iForm product line at a new facility in Orlando, Fla.
The partnership with Cellofoam will reduce shipping costs in Florida as well as much of the Gulf Coast, including Alabama, Mississippi and Louisiana. The addition of this plant comes in response to a sharp increase in demand along the Gulf Coast for insulating concrete forms. 
Exterior ICF walls are a cost-effective, environmentally-friendly option that stand up extremely well to wind, moisture and hurricane-driven debris. This plant will allow Reward to provide builders and owners with a reliable regional manufacturer and provide more timely service for Florida and other Gulf states.
"Utilizing Cellofoam to produce the iForm means a significant expansion in our capacity," said Kevin Jones, vice president of manufacturing operations for Reward. "We are excited about our new location and look forward to providing economic and efficient solutions to the region." 
Quad-Lock Building Systems Ltd. has received formal fire ratings for its ICF products from the UL/ULC laboratories.
A wall with a nominal 6-inch concrete core was burned at 2000°F (1100°C), under full load (30,000lbs/lineal foot) for 3 hours, and met all requirements. UL/ULC extrapolated ratings give Quad-Lock's nominal 4-inch wall a 2-hour rating and a nominal 8-inch or greater wall a 4-hour rating.
In addition to the fire test, the wall passed the UL/ULC hose stream test. All tests were conducted according to EN 1365-1, CAN/ULC-S101-04-3rd Edition, ANSI/UL 263-13th Edition and ASTM E119-07 standards.
"These results are significant since testing was done on an 'ordinary' 6-inch wall." Hubert Max Kustermann, CEO of Quad-Lock explains "The walls that UL tested had no fibers in the concrete mix, it was a typical 2,900 psi (20MPa) mix with regular steel reinforcement. This exceeds the test results of some of our competitors by 50%". 
For more information on Quad-Lock and its products visit
www.quadlock.com, email info@quadlock.com or call 1-888-711-5625.

Fox Blocks, a division of Omaha-based Airlite Plastics Company, is now marketing a complete line of construction accessories designed specifically for use with Fox Blocks ICFs.
The new lineup includes Reechcraft's Panel Jack Bracing & Scaffold System, Lite-Deck ICF Flooring System, Dur-o-Wal Truss Wire for wall straightening, V-Buck Vinyl Buck Systems, and Wind-Lock products like Foam2Foam, glue guns, foam fabricator kit, and nylon zip ties. 
For more information, including pricing, visit www.foxblocks.com.
The complete line of insulating concrete forms (ICFs) made by American PolySteel are Cradle-to-Cradle certified.
The rating from McDonough Braungart Design Chemistry (MBDC), is a measure of how products contribute to the health and sustainability of our environment and eliminate waste. The PolySteel forms—PS•3000 Waffle Grid, PS•4000 Flat Wall, and the PolyPro KD Flat Wall— are the first ICFs to be certified; all earned a Silver Certification.
"PolySteel is committed to improving our quality of life by improving the quality of the shelters we build… and leaving the world a little better than we found it." says Patrick Murphy, president of American PolySteel. "We see the C2C design concept as a process that is not only consistent with this vision, but will also assist us in measuring our progress along a path that leads beyond sustainability to truly restorative design and construction." 
Cradle to Cradle certified products now earn Innovation in Design credits as part of the certification process for buildings constructed to LEED specifications.
"We believe the C2C framework will help us move our suppliers, our customers, and even our competitors, in the direction of increased environmental and social responsibility as we strive to improve our own efforts along this path," added Murphy. For more information about PolySteel call (800) 977-3676 or visit
www.polysteel.com.
A new study from the RMC Research & Education Foundation helps make concrete construction greener than ever. 
Titled "Crushed Returned Concrete as Aggregates for New Concrete," the report evaluates the effects of the use of crushed concrete as aggregate in new mixtures instead of virgin gravel. Research indicates that the concrete industry could save approximately $300 million annually through the use of crushed concrete aggregate (CCA), and solve an important environmental issue at the same time. Use of CCA supports green building programs and adds to the environmental benefits that concrete already provides.
The study includes guidelines for ready mixed concrete producers on the appropriate use of CCA in concrete. 
The full text of the study may be downloaded from the Foundation's website at www.rmc-foundation.org.

Reward Wall Systems, Inc., has created a "Dynamic Block Library" that allows architects to visualize ICF blocks and view walls from any angle.
The new AutoCAD program enables designers to view each iForm block from all directions and to stack them. Once stacked, the library creates an overall view of the wall, which can be viewed from any angle. This feature helps designers better visualize how ICFs will work.
"This library will make it easier for architects and designers to draw plans using Reward ICFs," said Kelvin Doerr, vice president of engineering and technical services. The AutoCAD Dynamic Block Product Library available on the company's website, www.rewardwalls.com under the Product Manual Tab.