Composite ICFs Available at Lowe's
In January, it was announced that Earth Friendly Block, a composite insulated concrete block (ICB) made of EPS and portland cement is now available at Lowe's home improvement centers.
EF Block is made by Earth Friendly Building Materials, LLC headquartered in Tempe, Arizona. "EF Block eliminates the need for costly insulation in building walls and simplifies the construction process," says EFBM CEO Dan Chouinard. "Interior and exterior finishes such as stucco, drywall and plaster (or myriad other traditional finishes) can be directly applied to the blocks."
EF Block is an innovative ICF (Insulated Concrete Form) or ICB (Insulated Concrete Block) wall system made of over 85% recycled expanded polystyrene (EPS) foam, portland cement and other proprietary ingredients. After being stacked, the screen-grid matrix inside the blocks is filled with steel-reinforced concrete. The product is manufactured in accordance with IRC (International Residential Code) screen grid and HUD (US Department of Housing and Urban Development) specifications.
Chouinard says, "We're excited to be recognized by Lowe's as a supplier in the emerging ICF industry. Contractors and building owners worldwide will soon be able to enjoy the many advantages of our nearly indestructible green wall system."
For ordering through Lowe's simply visit the building supply order desk at the local Lowe's store. EFBM's vendor number is 61194.
New Passive House Standard Under Development
In January, the Passive House Institute U.S. (PHIUS) published a draft standard for climate-specific passive buildings in North America. PHIUS announced they would develop this new standard in 2012, shortly after PHIUS split from its European counterpart, Passivhaus Institut. The new standards were partially funded by the U.S. Department of Energy.
The proposed standard has generated significant controversy, as it is significantly less stringent than the original European standard.
In short, PHIUS argues that because areas of North America have a climate that is much more extreme than most of Europe, the American standards should reflect that reality and allow mechanical pumps and fans (such as heat pumps, ERVs and so on) to qualify as "passive." The draft document states: "A passive measure … includes fan- and pump-assisted devices such as HRVs, earth air tubes, brine loops, and whole-house fans, in addition to insulation, air-sealing, overhangs and such."
An in-depth review and comparison of the standards by Green Building Advisor senior editor Martin Holladay is available online. The public comment period is open at least through June 2015.

Concrete Group Supports of LEED v4
In October, the National Ready Mixed Concrete Association (NRMCA) published a report detailing the environmental impact of concrete. This is intended to help its members address the product transparency requirements in LEED v4. Called Industry-Wide Environmental Product Declarations (IW-EPD), they disclose the environmental impacts of concrete manufacturing for a wide range of concrete products, and have been verified by NSF International, an independent third party.
The U.S. Green Building Council's (USGBC) LEED v4 green building rating system encourages projects to use at least 20 different products that have EPDs. For concrete, a product is defined by each unique mix supplied on the project. Since concrete can be used for multiple applications with different mix designs, it usually provides several products on a project.
Nearly 70 NRMCA member companies, representing nearly 2,300 concrete plants, are represented by the IW EPD. The report covers concrete's impact on global warming, ozone depletion, acid rain, eutrophication (excessive nitrogen and phosphorus in surface water) and photochemical ozone creation/smog potential along with other impacts such as depletion of non-renewable energy resources, and water consumption and waste. These impacts are evaluated for concrete from 2,500 to 8,000 psi, which is most concrete used in residential, commercial and public construction. In each strength class, various designs are considered from 100% portland cement mixes to mixes with over 50%
replacement with fly ash and slag cement.
NRMCA Selects Speakers for 2015 Concrete Sustainability Conference
The National Ready Mixed Concrete Association will hold their 10th annual International Concrete Sustainability Conference May 12-14, in Miami. Over 60 world-renowned experts will present the latest developments related to design, specifying, manufacturing, testing, construction, maintenance and research of concrete as they relate to sustainability.
Major speakers relevant to the ICF industry include:
Leslie Chapman-Henderson, president and CEO, Federal Alliance for Safe Homes (FLASH), Resilience on the Rise: A Report on the Disaster Safety and Mitigation Movement.
Michael Thomas, professor, University of New Brunswick, Canada – The Use of Reclaimed Fly Ash in Concrete
Jacob Ellis, researcher, Texas State University, USA – Modeling the Life-Cycle Impact (LCI) of Concrete through Comparative Life Cycle Analysis (LCA)
Alejandra Benítez, researcher, Buenos Aires University, Argentina – Concrete Mixes with Recycled Aggregates: From the Laboratory to the Field
A complete list of speakers and additional details about the conference are available online at www.concretesustainabilityconference.org.
U.S. Government Confirms New Homes More Efficient
The U.S. Energy Information Administration (www.eia.gov) says U.S. homes have become more energy efficient, even though the average size of new homes is bigger than in years past.
Their Today in Energy brief, released earlier this year, states, "The growth in residential energy use has slowed to below the rate of household growth, meaning that per-household energy consumption has decreased. Analysis of data since 1980 shows how improved energy efficiency has… offset more than 70% of the growth in both the number of households and the size of dwellings."

ICF Builder Magazine

ICF's and the Life-Cycle Assessment
With the current level of enthusiasm about sustainability and green construction, it's sometimes difficult to separate the facts from the hype.
Life-cycle assessment (LCA), is an analytical tool developed to resolve these disputes. It calculates the environmental impact and related expenses incurred over the lifetime of a particular structure so that owners and developers can have an accurate, fact-based assessment of which products and technologies are the most cost-effective.
» Click Here for the Complete Story

ICF Builder Magazine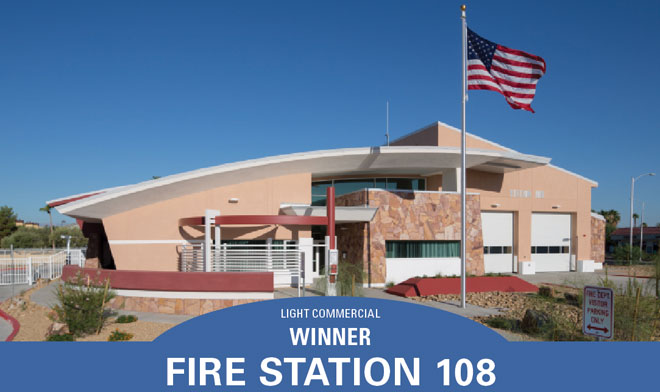 LIGHT COMMERCIAL WINNER FIRE STATION 108
The story of Fire Station 108 began about five years ago, when the Las Vegas city council decided that all construction projects funded by the municipality should be certified to a minimum LEED-Silver level by the U.S.
» Click Here for the Complete Profile
---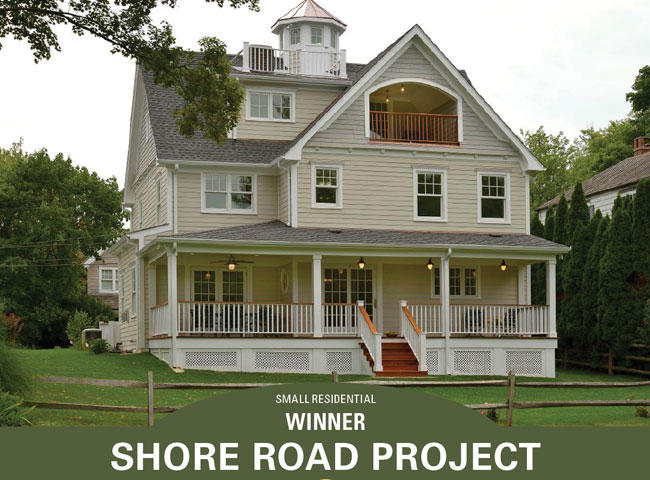 SMALL RESIDENTIAL WINNER SHORE ROAD PROJECT
At the 2014 ICF Builder Awards, top honors in the Small Residential Category went to the Shore Road Project.
» Click Here for the Complete Profile
---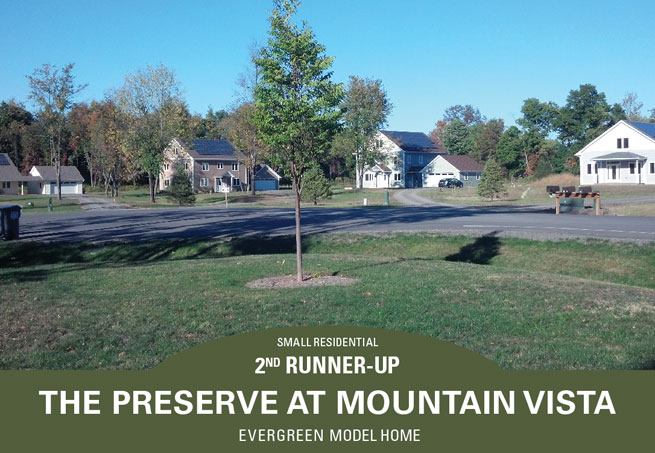 SMALL RESIDENTIAL 2ND RUNNER-UP THE PRESERVE AT MOUNTAIN VISTA EVERGREEN MODEL HOME
Imagine a house that generates all of its own energy needs, yet costs the same as any other home built to code minimum standards.